Next to a plum tree and overlooking an urban farm sits a small hut, built with the community and on a budget.

Cultivate Christchurch is a social enterprise that combines productive urban farming, youth development and community engagement. They needed a weatherproof meeting room on site, big enough to fit six people around a table but less than ten square metres to eliminate the need for costly and time consuming consent processes.
The brief

This community project was initiated by Thrive Taumarunui Trust and Cultivate as part of the Vodafone NZ Foundation change accelerator programme. Their top priority was to erect a weather tight building with a very short timeframe and small budget.
A collaborative effort
In partnership with Thrive and Cultivate we designed this basic hut with a simple but striking asymmetrical pitched roof and recycled corrugated iron cladding. The project gathered lots of support, with Colorsteel donating the roofing, and Velux a skylight for good light and ventilation. Using largely reclaimed and donated materials, Thrive constructed the small building over a few days with help from local builders.
The result, completed within three weeks of our introduction meeting, is a cosy yellow roofed hub with great views out to the gardens to help Cultivate keep doing their good work.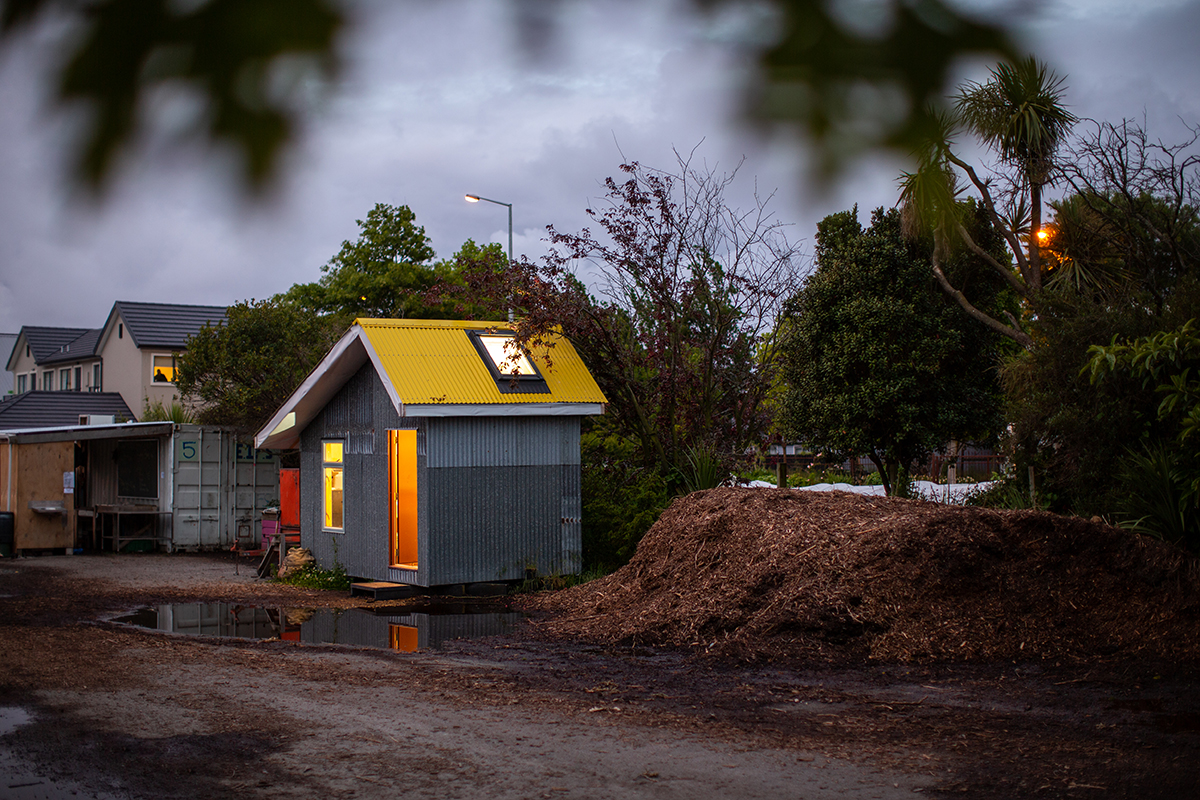 Clients: Thrive Taumarunui Trust, Cultivate Christchurch, Vodafone NZ Foundation
Field Studio core project team: Amiria Kiddle, Oliver Latimer
Photography: Jonny Knopp