Set on the side of Cannon Hill in Mount Pleasant, a family home with accompanying studio flat is modest, yet original.
Clad in Colorsteel's scoria hue, its design is sympathetic to site and environment, and prioritises space for each member of this active family to be creative and also to play.
The kitchen is the most important space in the home. Highly functional, with a view of Castle Rock in the Port Hills, it opens into the warm open plan living and dining area, allowing easy coming and going. Windows run the full length of the living space: observing changes in the weather and the tidal estuary is a daily activity.
Halee and Ray required two work spaces as they split their time between city offices and working from home. A large loft offers extra, out of the way, storage space. A wall runs along the back of the living space, accommodating a washing machine, desk space and shelving.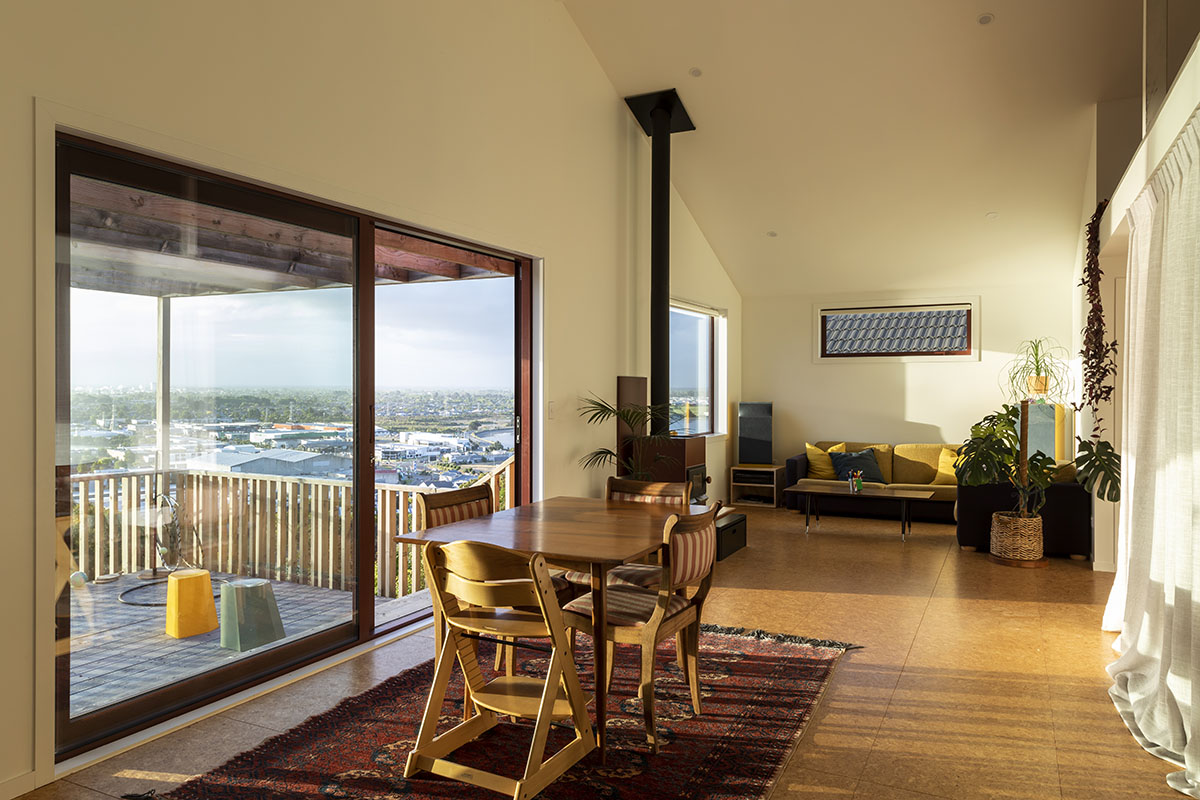 When planning this project, we worked with the steepness of the site to accentuate a sense of journey: from the street, down to the home and through varied spaces, and from wide open views of Heathcote Estuary to the intimacy of the tucked away work studio and loft area.
Sheltered from the North East wind through the considered positioning of the house, the family enjoys a warm microclimate, that makes it perfect for the diverse garden areas. Herbs and salad greens are accessible from the living area, and an orchard has been planted at prime water-collecting position at the lowest part of the site with nut trees, citrus, olives, avocados, feijoas, plums and peaches. Easy care native plants are situated to either side of the site, capturing water runoff and offering privacy from neighbours.
Following the design vernacular of the family home, a 46m
2
standalone studio home sits at street level, giving passersby a glimpse of what lies below. The flat is built with an accessible entrance and full kitchen. Separate from the main house, the studio provides long term income to the family via rental.
Field Studio core project team: Amiria Kiddle, Andrew Just
Surveyor: Budget Set Outs
Main contractor: McCarthy Builders
Geotechnical engineer: Coffey
Structural engineer: Engco

Photography: Sarah Rowlands